Abbey of St. Benoît du Lac,
Lac Memphrémagog
<![if !vml]>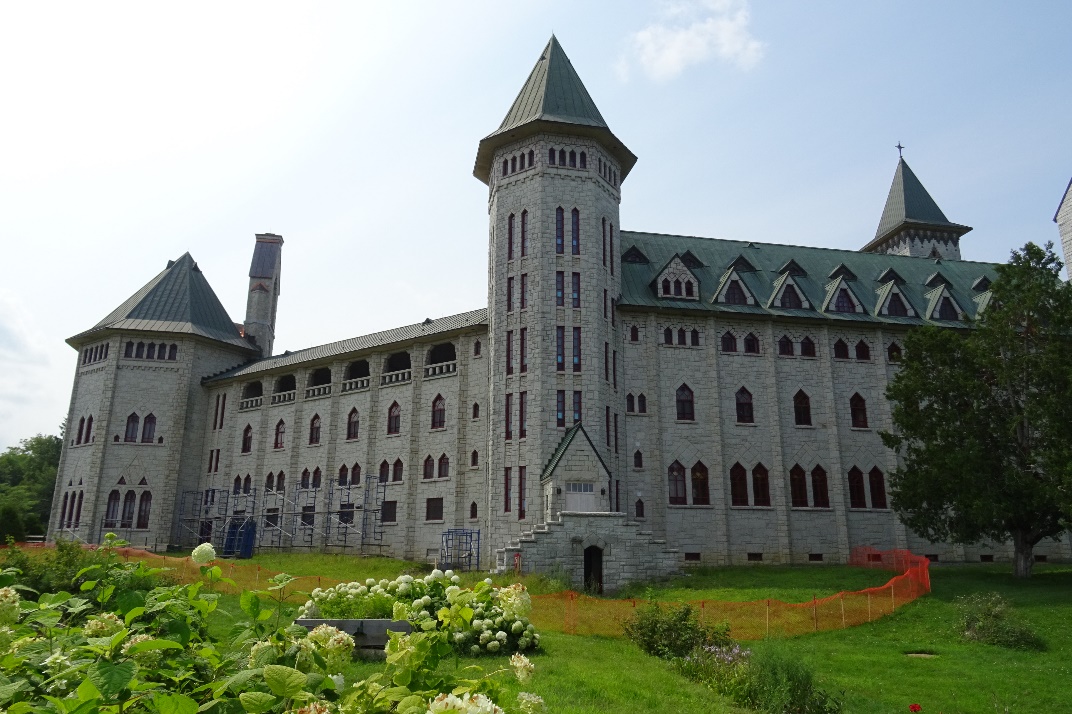 <![endif]>
In 1939 Dom Bellot starts building the St. Benoît du Lac abbey. It would be a large complex, pentagonal. The form of a window with a typical Bellot-arch on top. Construction started with one wing of the complex. You can see the part on the photograph. The most left part of the complex is made by Dom Bellot.
Bellot's return to France was blocked by the outbreak of the second world war. He was forced to stay in Canada and spent this last years of his life in this abbey.
<![if !vml]>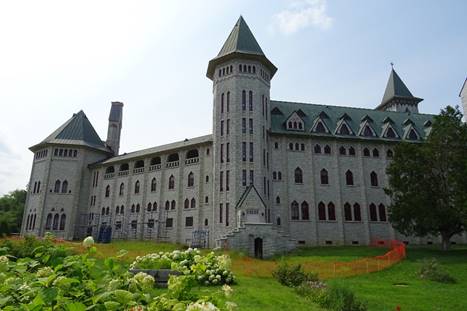 <![endif]>
Around Dom Bellot gathered a group of young Canadian architects, who were very interested at Bellots ideas about religious architecture. Among them were Adrien Dufresne and Dom Côté, a Benedictine monk of the St. Benoît du Lac abbey. Sadly Bellot's permit to practise architecture in Quebec was not renewed in 1941 so he had to stop designing new buildings. The group of architects around Dufresne would continue building in his way.
In 1943 cancer was diagnosed and Bellot died in a hospital in Montreal on June 5 1944. He is buried on the cemetery of St. Benoît du Lac.
<![if !vml]>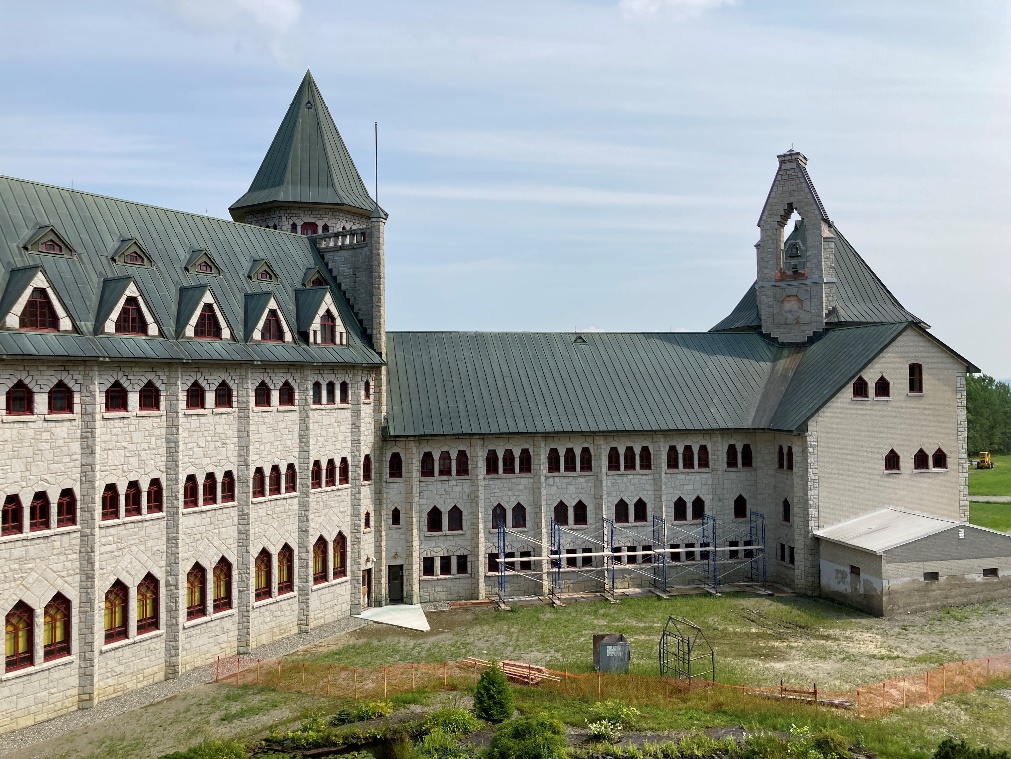 <![endif]>
Dom Côté finished the abbey with more parts: The bell-tower, rooms for guests and rooms for the monks. A new church is added to the complex in the 1990's by architect D.S. Hanganu.
The photo's are taken from the homepage of this abbey.
<![if !vml]>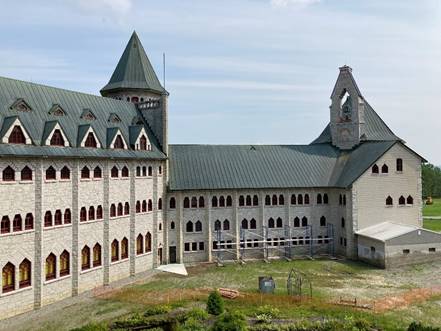 <![endif]>