<![if !vml]>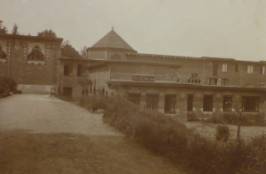 <![endif]>Monastere du Mont Vierge, Wepion sur Meuse
In 1924 Dom Bellot designs a new aisle for the monastery of the Benedictines of Wepion sur Meuse, near Namur.
There have been made multiple designs, but there is only one aisle added to the existing chateau.
<![if !supportEmptyParas]> <![endif]>
Unfortunately the monastery is abandoned and the buildings are demolished.
<![if !supportEmptyParas]> <![endif]>
<![if !supportEmptyParas]> <![endif]>
The photos and the design were taken from the private archive of architect H.C. van de Leur, partner of Dom Bellot OSB
<![if !supportEmptyParas]> <![endif]>
<![if !supportEmptyParas]> <![endif]>
<![if !supportEmptyParas]> <![endif]>
<![if !vml]>

<![endif]>
<![if !supportEmptyParas]> <![endif]>
<![if !supportEmptyParas]> <![endif]>
<![if !vml]>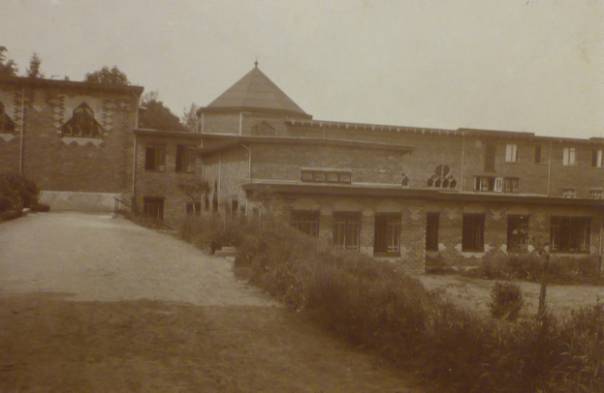 <![endif]>
<![if !supportEmptyParas]> <![endif]>
<![if !supportEmptyParas]> <![endif]>
<![if !supportEmptyParas]> <![endif]>
<![if !supportEmptyParas]> <![endif]>
<![if !supportEmptyParas]> <![endif]>
<![if !supportEmptyParas]> <![endif]>
<![if !supportEmptyParas]> <![endif]>
<![if !supportEmptyParas]> <![endif]>
<![if !supportEmptyParas]> <![endif]>
<![if !supportEmptyParas]> <![endif]>